Le Theatre Janus
2019
M.Arch - Academic Project
Paris, France


"In this project, architecture will not be the goal, but rather a means through which questions the present to build the future. Thinking a theatre in 2020 implies clear positions that will lead to a proposal that will be able to question much broader themes: the symbol of the city and the question of identity, cultural practices and their economic, ethical, social and spatial value."

The project proposes to expand the scale of reach of Theatres and distance public infrastructure from a purely commercial realm, but also to allow for the general public to have more exposure to the arts on a daily basis. No distinction has to be made regarding what art is deemed worthy for the people, may it be underground art or the higher arts.

The Theatre will act as a medium, more specifically the void will act as a funnel to concentrate the performances happening across Paris and giving them space and an audience, by doing so the proposal ceases to be an object in the city with a specific programme, but truly attempts to integrate within the urban fabric, in the hopes that it would benefit the city as a public space rather than a commercial one.

Le Theatre Janus, questions the identity of modern Theatre trough social, spatial and cultural values that are more in line with the Parisian publics interest, in attempt to distance Theatre from becoming urban furniture but rather a space were architecture serves the cultural practices rather than defining them.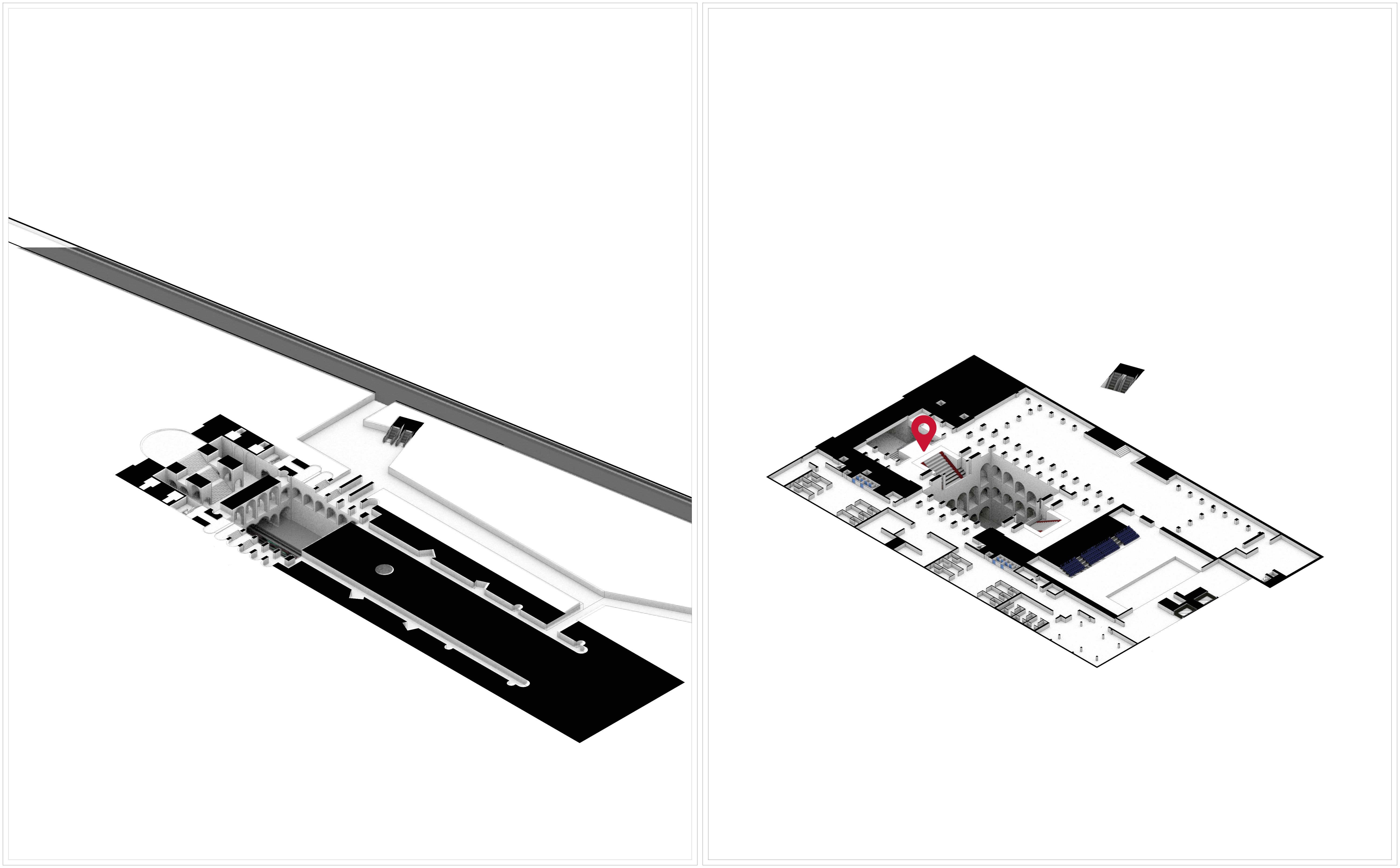 The project would be part of the public infrastructure of Paris, and the metro would serve as a beneficial link to the urban culture.

Earlier in 2011 a project to expand and decentralise the metro in Paris, named Grand Paris express, was put forward and now in 2020, Porte de Clichy will have a new Metro station built, in addition to its other two lines.